Bayer-Risse Engineering, Inc. is dedicated to providing our clients with a complete professional service throughout the septic system design process. We are well versed in the specific requirements of Township/County/State regulations pertaining to the design and installation of septic systems. Our staff will manage all the phases of the septic system permitting process including soil testing, design and construction inspections/final certification.
Too often the pressures and stress of a real estate closing are compounded by the discovery of a failing septic system. Our approach is to proactively manage each phase of the septic system design, permitting and installation process. This not only alleviates the burden on our client, but also enables us to streamline the process to ensure that the project is completed in a timely fashion to the satisfaction of all parties involved. In doing so, we have achieved great success and developed a strong reputation with health departments, attorneys, real estate agents, contractors and our customers.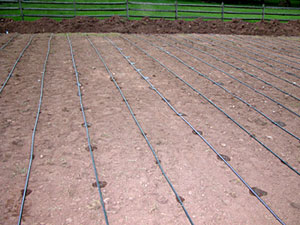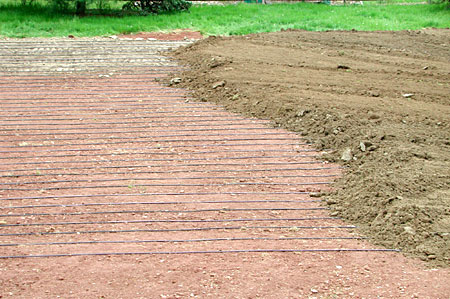 The septic system "process" begins with the soil-testing phase. Excavation with a backhoe is necessary to establish the design requirements for the new septic system. Before the first shovel hits the ground, we assess the site for construction accessibility, setback requirements and environmental constraints. Our extensive experience in the design and construction phases plays a key role in the planning and proper location of the soil tests. The skillful planning that we provide at the soil-testing phase is a core component in optimizing the permitting cycle as well as reducing the overall project cost.
The design phase proceeds immediately following soil testing. We work expeditiously to generate the design plans and application report. We have consistently refined our design concepts over the years based on feedback that we have solicited from area contractors and various health departments. Our designs are regarded as one of the most thorough and well laid out sets of plans available in the industry. Upon completion of our plan set and application report, we present the application to the local health department for approval. We simultaneously solicit construction cost estimates from reputable area contractors on our client's behalf. We assist our clients with comparing construction cost estimates so that they may make an informed decision during their selection of the construction contractor. Ideally, this process of selecting the contractor to construct the system is completed just as the health department issues the permit.
Once the permit is issued and a contractor is selected, the construction phase begins. This is where all of the careful planning and experience pays off. We work through the entire construction process with your selected contractor to ensure that the system is constructed as designed. Our seal of approval on the final documents is your assurance that you have effortlessly made your way through the septic system process with the knowledge that the design represents the most respected and cost effective solution to your wastewater needs.